I have no idea why Dancing With The Stars is a show, and how it's lasted this long, but clearly, people love it.
It's been such a hit that a ton of prominent athletes have gone on the show to gain more exposure to a casual, I can only assume 50+ audience.
Wrestler Nikki Bella is the latest to take her talents to the ballroom, and might have actually peaked my interest. Sure, there have been plenty of beautiful women to perform on the show, but Nikki… Nikki's different.
Nikki's Ready
Say what you will about wrestling, but it takes some serious grace to perform in the ring. You're battling with giants one day and luchadors the next. You've got to be quick on your feet and agile enough to keep up. Nikki's got that.
She's Certainly Got The Core Strength
Bella is engaged to John Cena, so she clearly hangs out in the gym a ton. She is definitely more built physically than her twin sister Brie, and it shows.
John Can't Be Happy About That Look
Remember what I said about her core? Just look at those abs! Clearly, Nikki is a sight for sore eyes. While we can't see John, we can certainly see Nikki.
Cena Watching Her Dance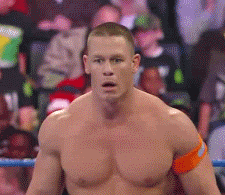 While John's head is certainly spinning, we're all here for it. Nikki is just gearing up though. Check out some of her steamer moments from DWTS.